To stay informed about upcoming outreach events, join our mailing list.
The Physics Department hosts a wide variety of outreach events each year, including the long-running Physics is Phun demonstration series, and Physics Discovery Days for elementary-aged students.For information on the programs, visit our outreach page.
Our next event is Physics is Phun: Physics in Motion! This show will take place on September 22nd and 23rd from 7PM-8:30PM in room 1410. Please register using this form.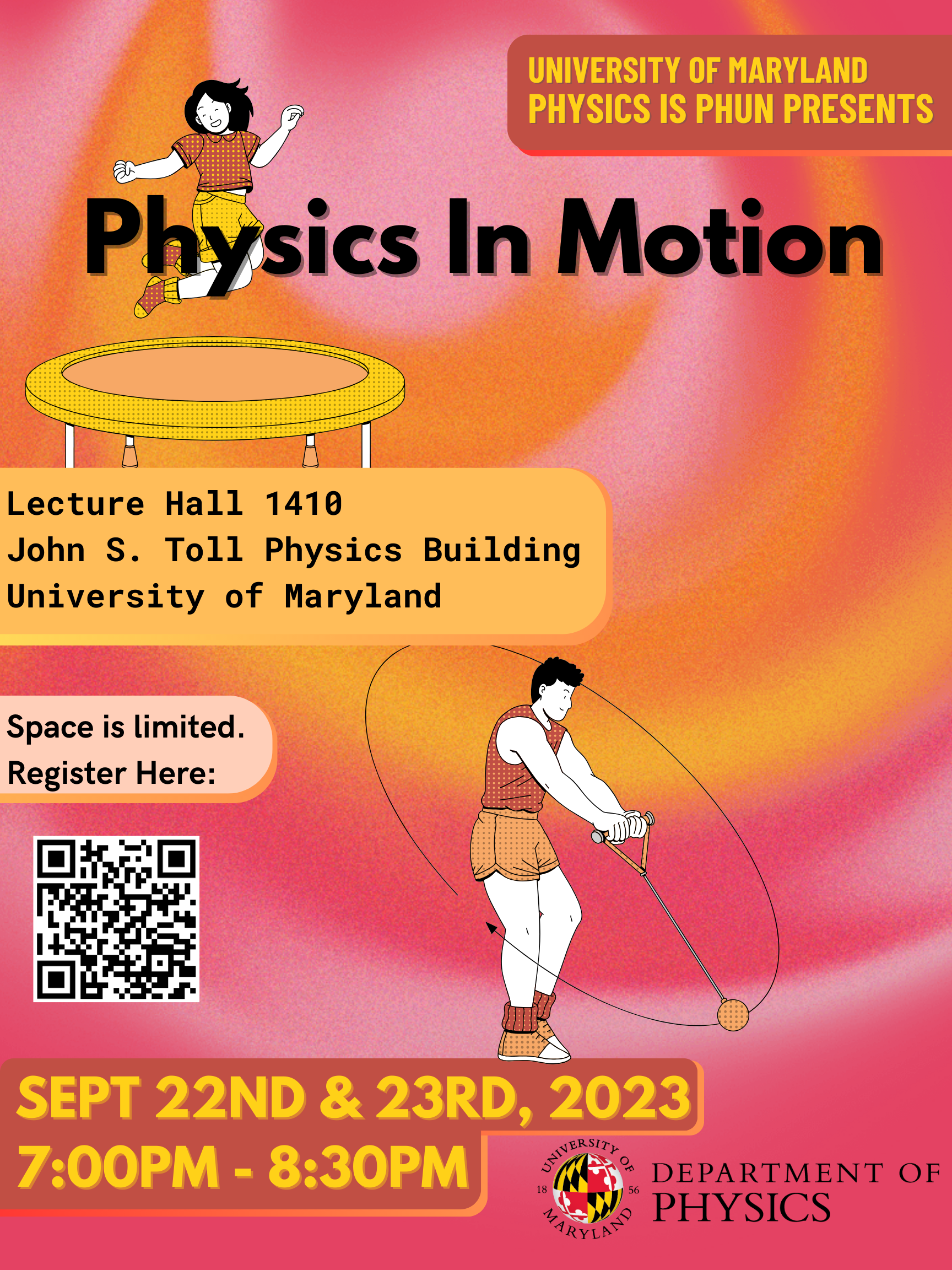 Physics Outreach
Physics is Phun is a series of semesterly shows geared toward high school audiences. The focus of the program is to educate and entertain. For more information on the program, click HERE .
Discovery Days is an interactive program starting with a demonstration show followed by a hands-on workshop. Discovery Days are developed for upper elementary students and their families. To learn more about the program, click HERE. To read an article about one of our recent programs, click HERE.
The Vortex Makerspace is back! During our open hours students have the opportunity to create, innovate, and learn. Join our hour-long workshops or stop by and get involved in a project during the day. Contact info and details HERE!
---
Contact:
Angel Torres, Outreach Coordinator This email address is being protected from spambots. You need JavaScript enabled to view it.
Donna Hammer, Director of Education This email address is being protected from spambots. You need JavaScript enabled to view it.