COVID-19 Update:
The Outreach Team in the Physics Department wants you to know that we miss seeing you at our Physics is Phun shows and our Discovery Day programs. These events are major highlights of our work, and interacting with the community is something we hold dear. In these challenging times, we are happy to announce that we plan to post activities for you and your family!
We are excited to see all of the remote learning plans being rolled out in our local schools and we are here to help support STEM learning in a fun and meaningful way. We hope you enjoy. Please check back on Friday 4/10 for our first post!
For a list of upcoming activities, see the Outreach Calendar.
To stay informed about upcoming outreach events, join our mailing list.
---
Programs and Events
---
Current Events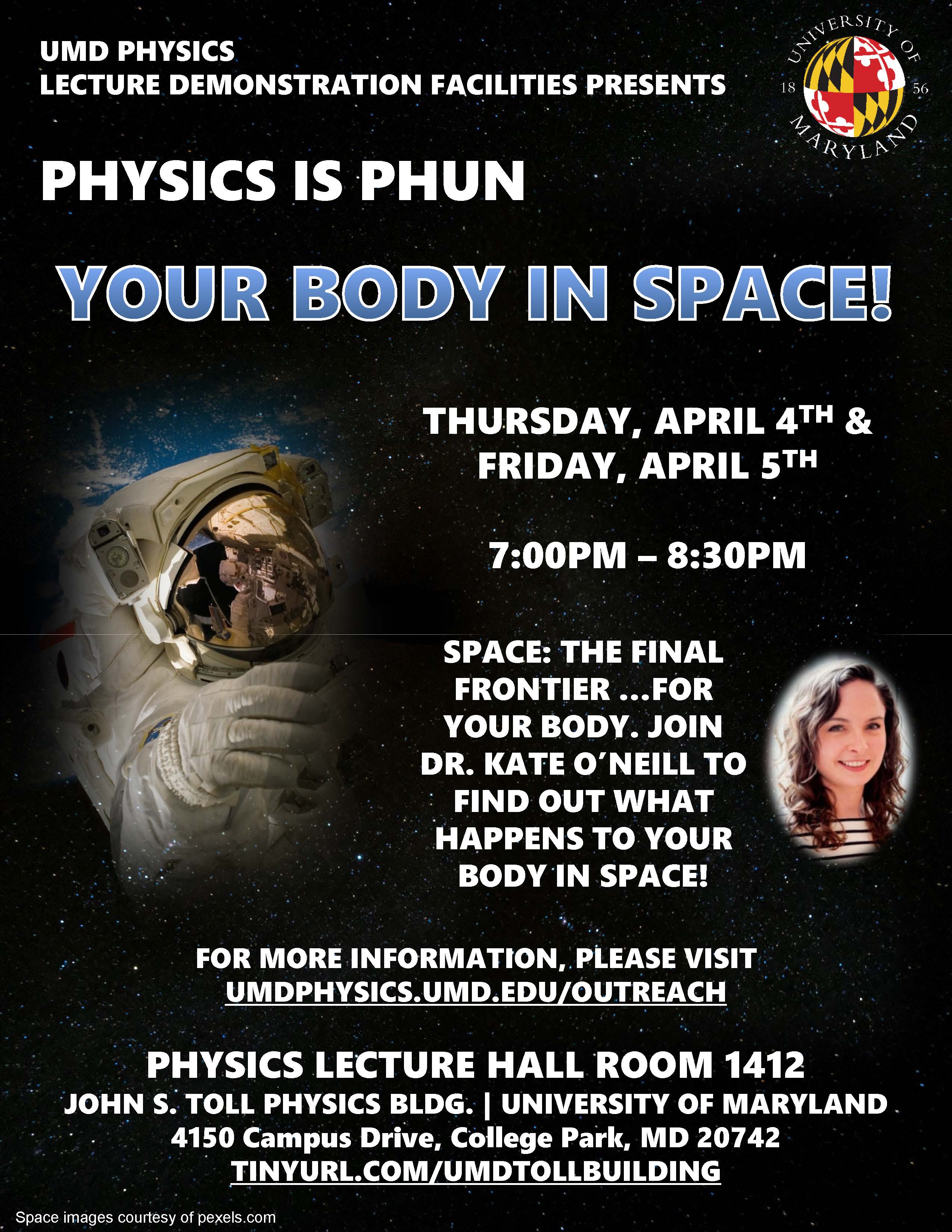 Spring Programs
Quantum for Kids, part of the Physics Discovery Days series, will return on March 30th with more quantum demonstrations, activities, and games. Check back in March for more information and registration.
Physics is Phun will present "Your Body in Space", an exciting new biophysics demonstration program. Join us on April 4th - 5th to find out what happens to the human body in space! See flyer for details.
---
Recent Activities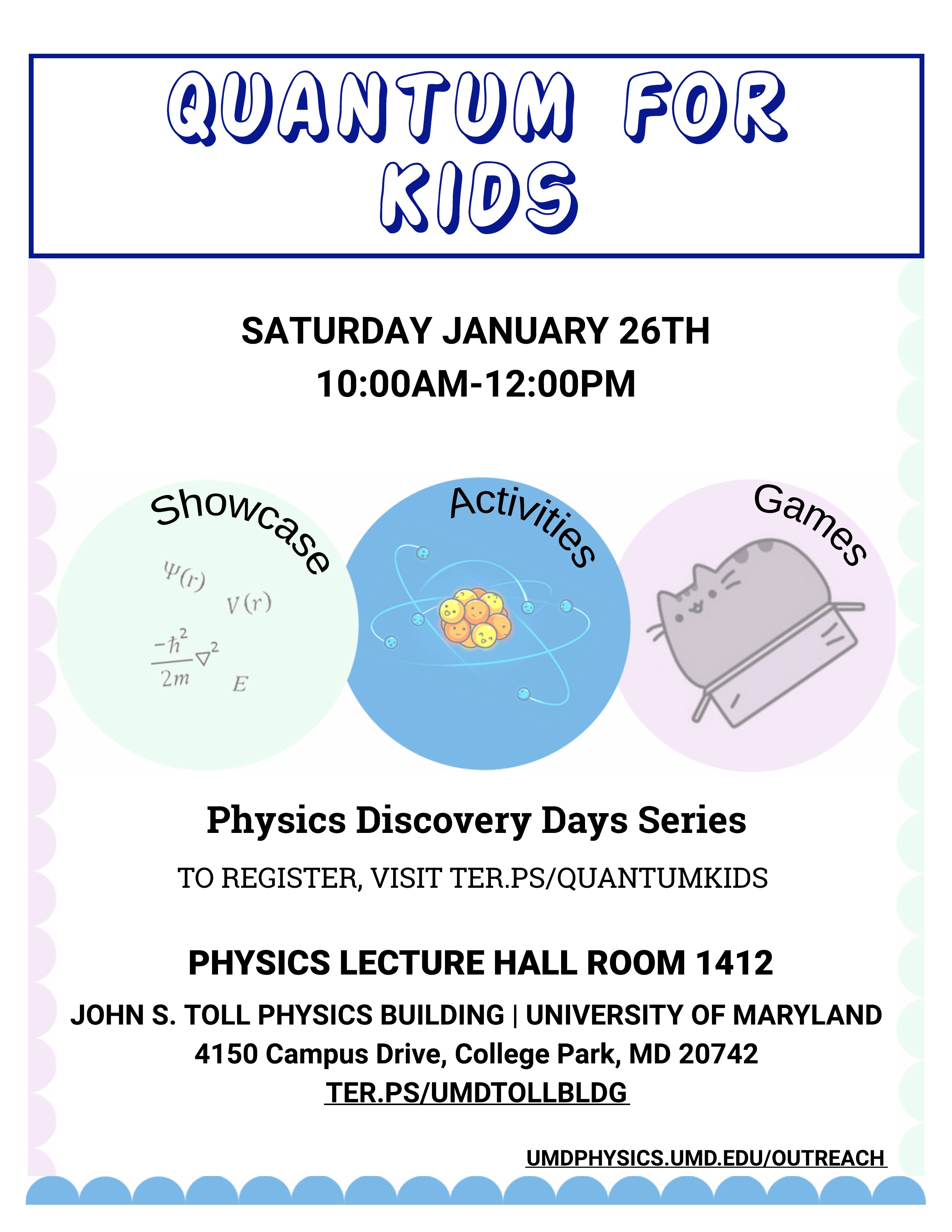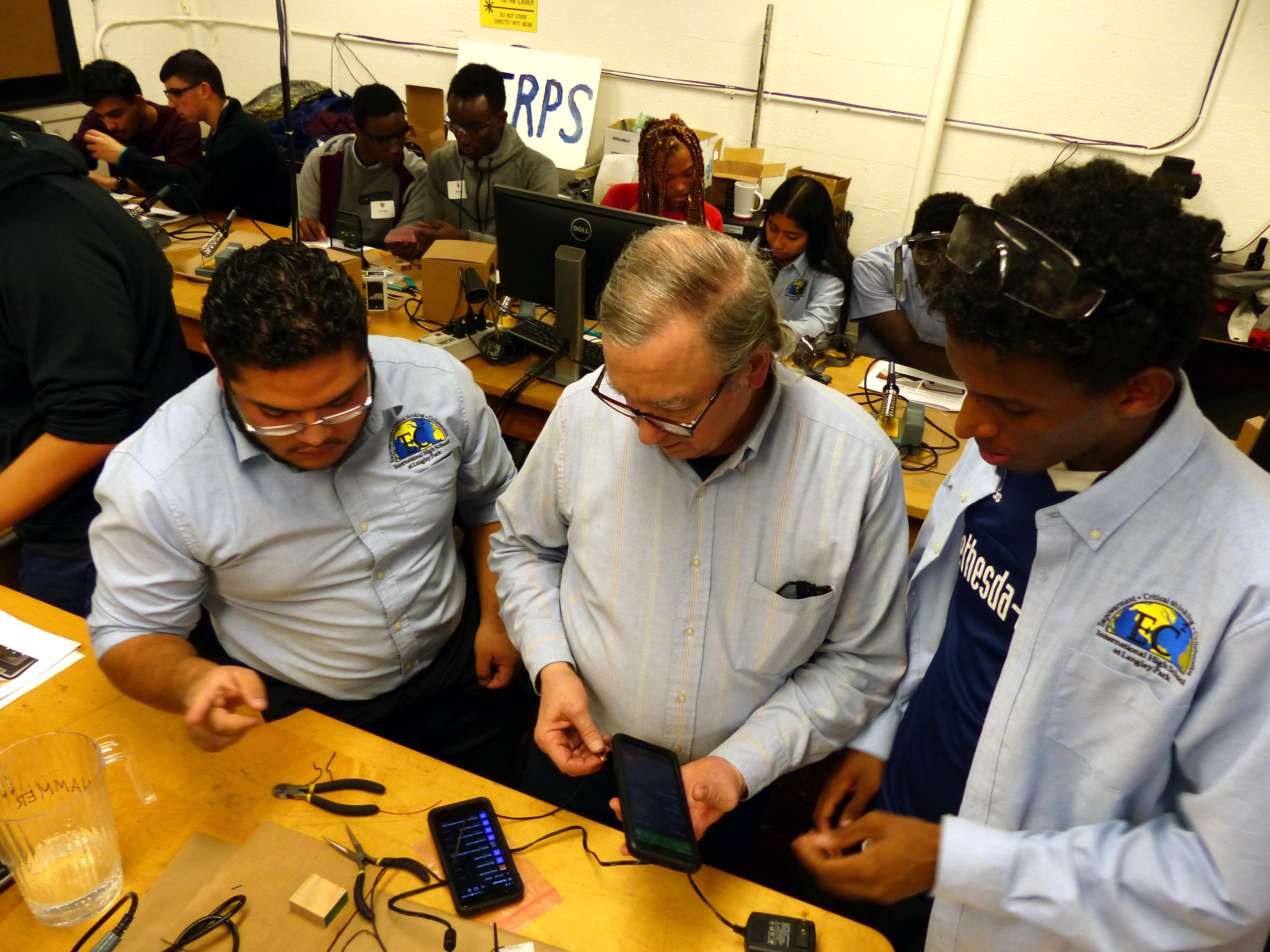 Hydro-Acoustic Speaker Beaker
What is a hydro-acoustic speaker beaker? The latest creation from the minds of the Physics Demonstration Facility, this speaker generates more than just sound waves. Local students got a chance to build some first hand for their schools. Check out the photo gallery!
---
Contacts:
Physics Lecture Demonstration Outreach Programs
This email address is being protected from spambots. You need JavaScript enabled to view it.
Donna Hammer
Director
1309 Physics Building
P: 301.405.5958


This email address is being protected from spambots. You need JavaScript enabled to view it.