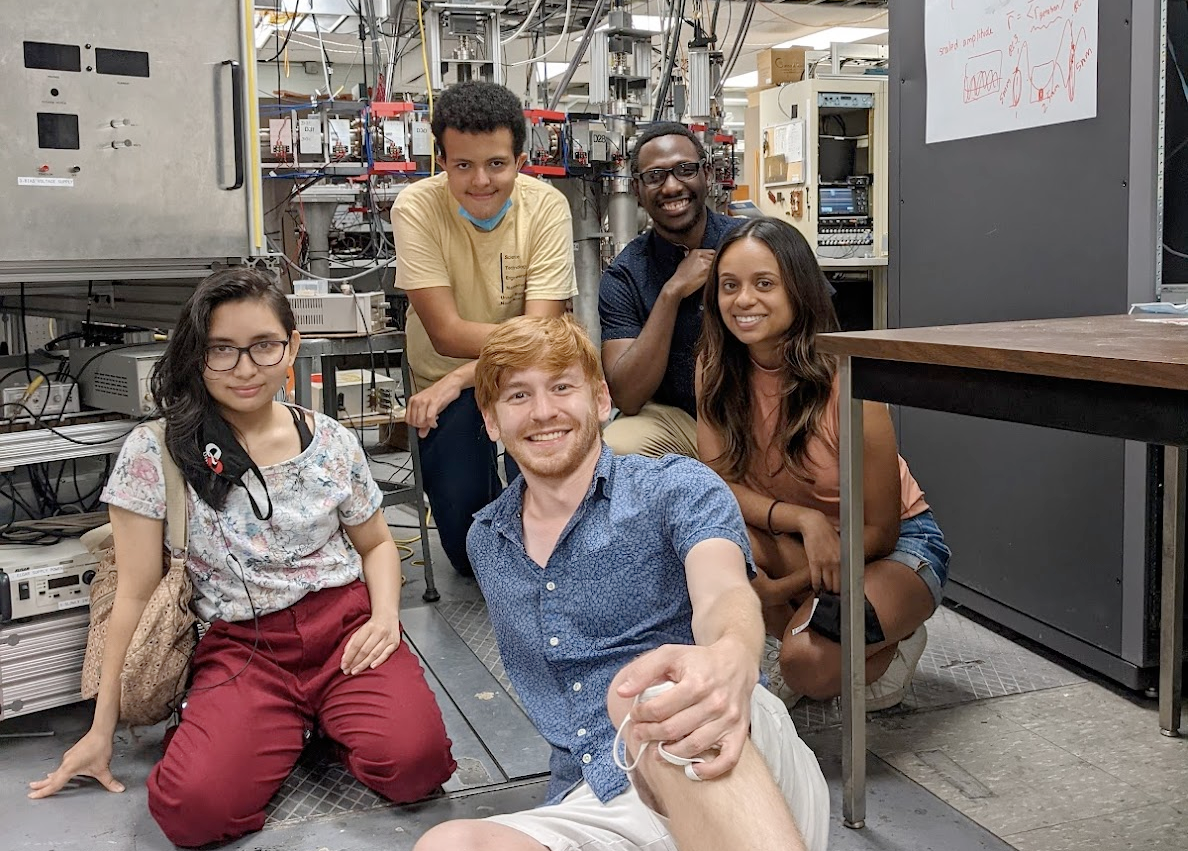 Physics Research Opportunity for Promoting Equity in Learning
PROPEL is a recruitment initiative for high school and community college students to promote success in Physics, especially aimed at underrepresented groups. Admitted students will work on an 8-week research project with a faculty member and graduate student mentor. Next year's program will run from Late June to Mid August.
Interest Form: https://ter.ps/PROPEL2022
Advanced Summer Girls: https://umdphysics.umd.edu/events/summer-programs/advanced-summer-girls-program.html
Physics Summer Program for Rising 9th Graders: https://umdphysics.umd.edu/events/summer-programs/physics-summer-program-for-rising-9th-graders.html
---
Our schedule includes a series of technical skill-building workshops (Fundamentals of Physics, Python, Mathematica), professional skill-building workshops (scientific writing, LaTeX, presenting), and community-building activities interspersed with the workshops.
Success in Physics requires the application of knowledge acquisition skills to solve problems. Early experience with research and interacting with senior physicists allows students to develop proficiency in their knowledge building skills, while gaining insight into the research process. A full-time research internship at UMD builds students' confidence in themselves as aspiring scientists who contribute to their team's research goals.
Our program's primary goal is to put the student in the driver's seat of their learning and work experience.
Applications for next year's program will open in February 2022.
---
Recent News Article: https://umdphysics.umd.edu/about-us/news/department-news/1725-propel.html