This spring, Anna Grafov received news that many graduating seniors only dream about—that she was awarded a prestigious National Science Foundation (NSF) Graduate Research Fellowship. Just two days later, she learned that she was also accepted into the prestigious Fulbright Scholarship program.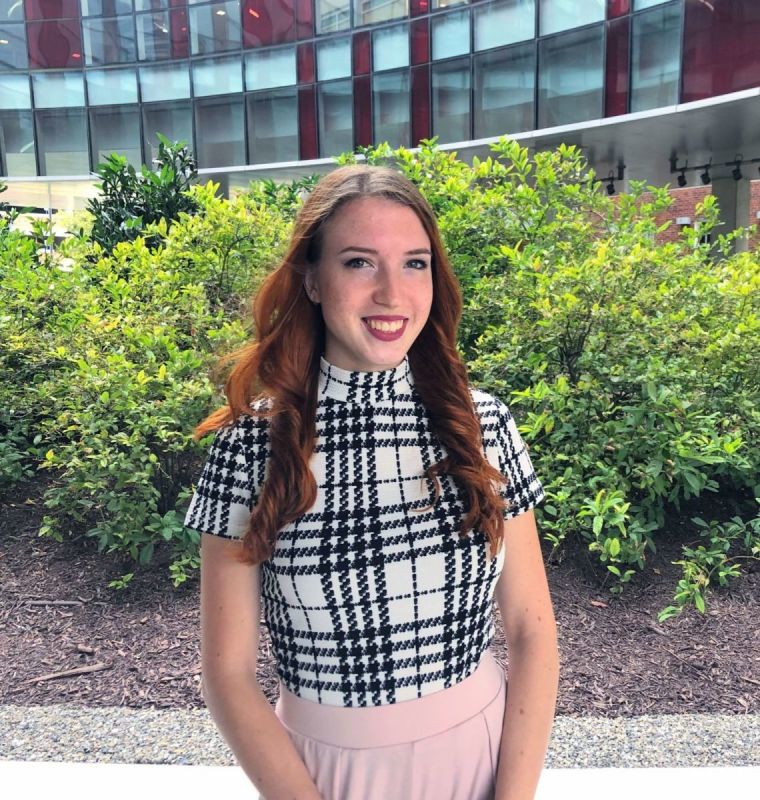 Anna Grafov
"I really couldn't believe it," said Grafov, who graduated in May 2020 with her bachelor's degree in physics from the University of Maryland. "They're such competitive programs and I put in my best effort into my applications, but I had no way of knowing that I was going to get them. I was very excited and proud."
After learning she had been accepted to both programs, Grafov began planning how she could take advantage of both opportunities. Her plan was to begin her Fulbright research in Belgium this fall, and then use her NSF Fellowship when she started graduate school in fall 2021.
Unfortunately, the coronavirus pandemic delayed the start of the Fulbright program and shortened its length, which left Grafov with a difficult decision: Should she pass up the Fulbright Scholarship or the NSF Fellowship?
"It was frustrating having to sort everything out," Grafov said. "I spent weeks writing emails every day and waiting for responses to figure out what my options were, what sort of policies were in place and what flexibility I would have."
After speaking with multiple academic advisors and representatives from both programs, Grafov decided to decline the Fulbright Scholarship and move forward with the NSF Fellowship and graduate school this fall.
Grafov will pursue her Ph.D. in physics at the University of Colorado in Boulder.
"The research culture there is really incredible," she said. "They have some absolutely fascinating projects, and I'm really excited to get involved in the research."
For the past two years, Grafov has been working with Professor John Fourkas in UMD's Department of Chemistry and Biochemistry to use light to study materials. She has been studying a phenomenon called multiphoton-absorption-induced luminescence (MAIL). Through MAIL, when scientists irradiate silver or gold nanoparticles with pulsed laser light at one wavelength, highly efficient, broadband light is emitted by the structures.
Grafov has focused on studying how different shapes and structures impact the resulting MAIL signals. If she can determine how structures affect MAIL signals, then she can develop nanoparticles with structures specifically suited to creating the best MAIL signals for a variety of applications, such as generating white light efficiently. Grafov plans to continue using light to study materials as she pursues her Ph.D.
As a UMD undergraduate, she was also active with physics student committee, and was a key organizer of the Conference of Undergraduate Women in Physics (CUWiP).
As an NSF Graduate Research Fellow, Grafov will receive a three-year annual stipend of $34,000 along with $12,000 for tuition and fees.
"As long as I've planned on applying to grad school, the NSF Fellowship has been on my radar," Grafov shared. "Pretty much everyone who applies to grad school in science applies for it because it's such a broad fellowship. It's one of the biggest and most prestigious fellowships in the country."
Though it took some tough decisions, and some disappointments, to get her to this point, Grafov is happy with her decision and excited about her future.
"I think I made the best decision for myself and for my career," she said. "When I visited the campus and met with professors, I was really blown away by how much I liked the university and how cool the research there was. It was the exact sort of environment that I want for grad school. I am definitely very happy with my decision and I'm really looking forward to this coming year."