Sibylle Sampson, a crucial member of the Department of Physics during a period of remarkable growth, died August 8 at the Ginger Cove retirement community in Annapolis.
Sampson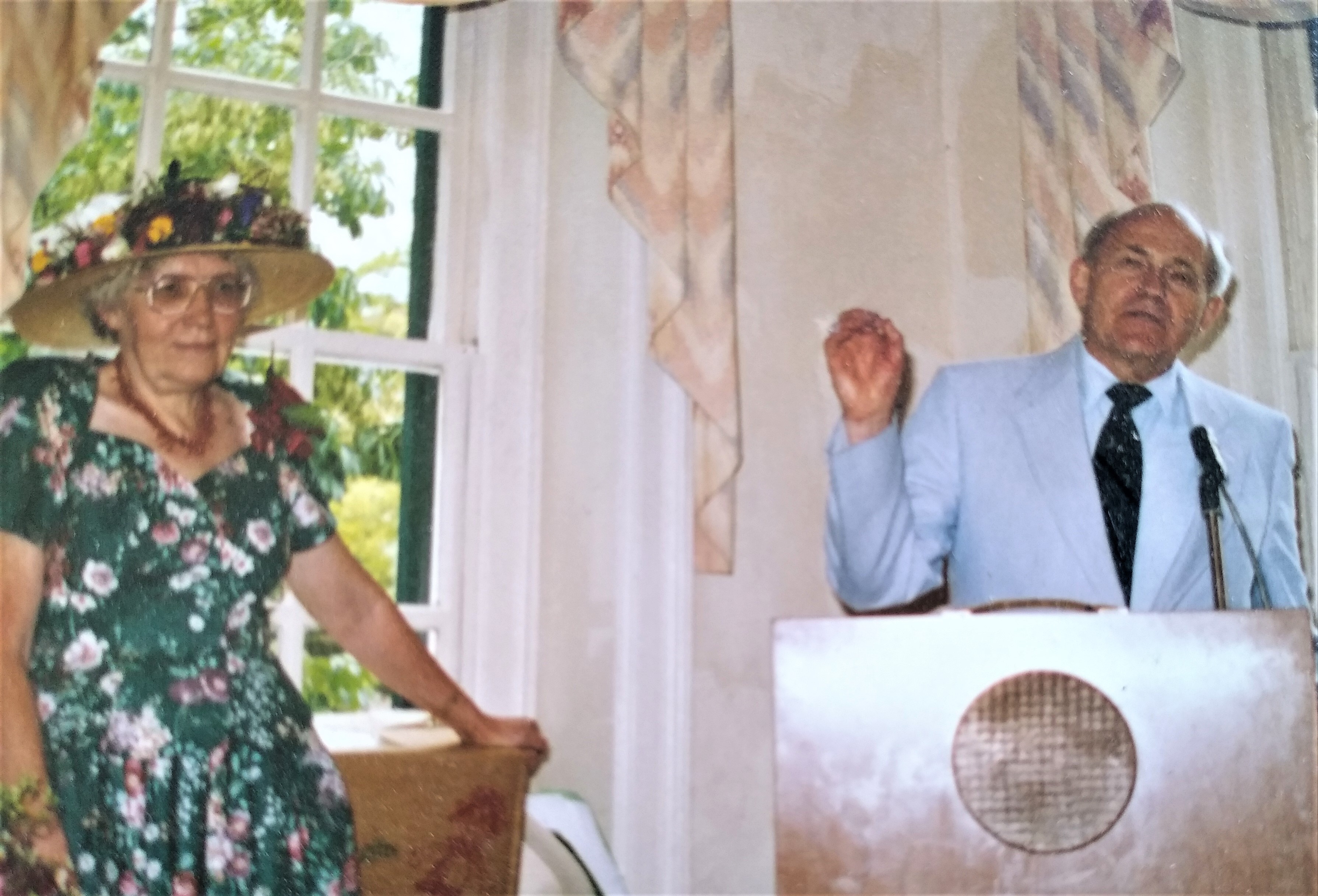 John Toll praises Sibylle Sampson at her retirement party in 1991. joined the department in 1960 as a stenographer, and rose to become Director of Finance and the utterly essential aide to John Toll during his frenzied and fruitful expansion of UMD Physics. She was a renowned administrator and advocate of the department.
Toll's arrival transformed the department (and by extension, elevated the research stature of the entire university). By all accounts, Sampson was immensely important, dedicated and effective in implementing Toll's plans.
Three decades ago, Sampson established the Sibylle Sampson Award to highlight particularly innovative efforts of physics staff members.
A native of Schwäbisch Gmünd, Germany, Sampson traveled to several countries for various jobs, and first arrived at College Park while visiting her brother, who was a postdoctoral researcher here. She eventually married her brother's roommate, an economics student, in 1959. Bob Sampson died just five months before Sibylle.
In retirement, both Sampsons enjoyed travel and boating. Sibylle was a poet in both English and German, and in 2018 published a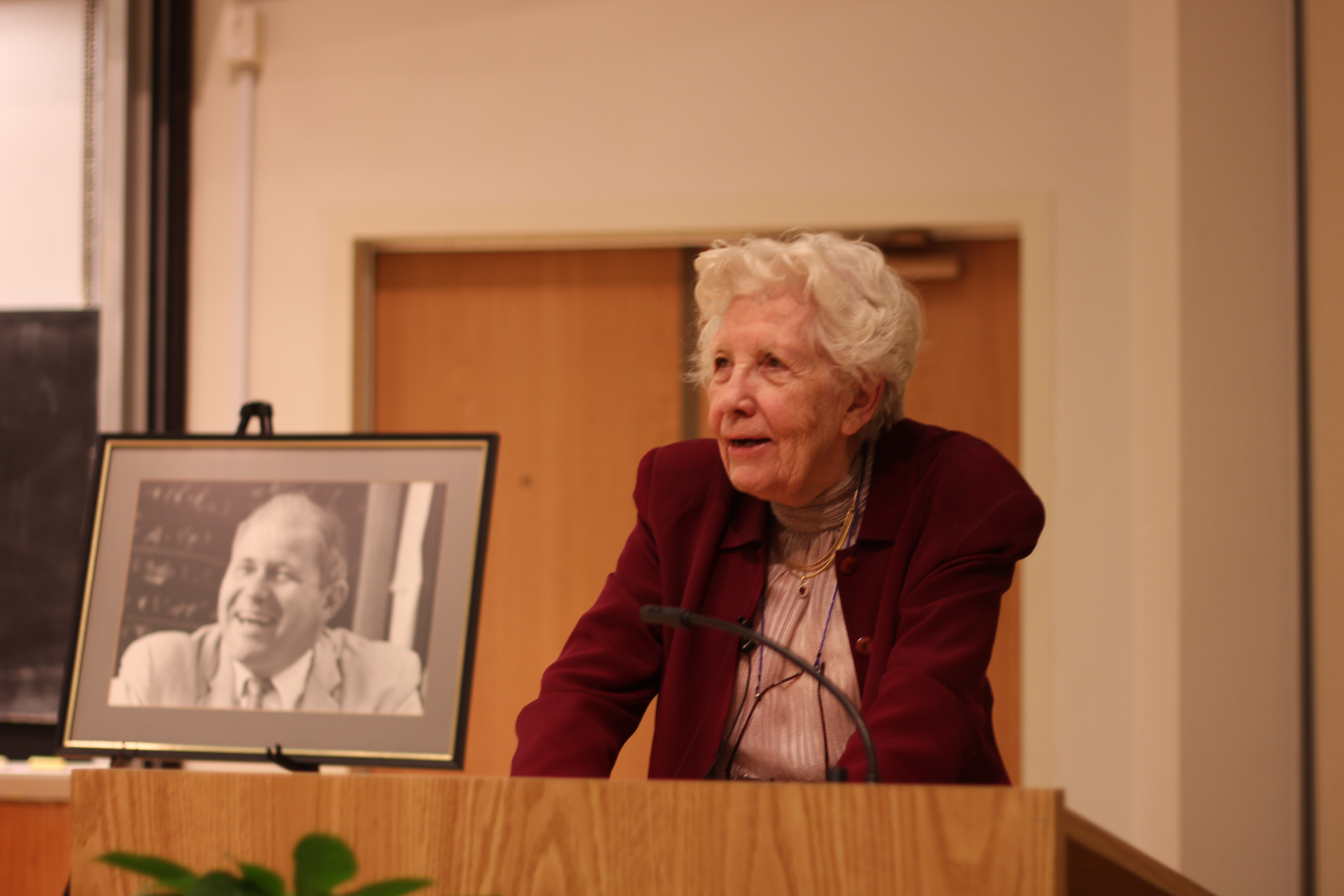 Sibylle Sampson recalls John Toll at his 2011 memorial. volume entitled, "Wanderings".

Solstice
I woke into black silence,
The earth so still as if it held its
Spinning, had drowned
The breath of wind.
It is the night of darkest winter
Sol sistere – when the sun stands still,
When ancients built fires to
Chase the ghosts of night.
From the East,
Dawn slowly spreads her mantle,
Gray and reluctant first – her cloak will
Soon reveal a golden rim:
The promise of the sun
Of light embracing the earth,
Of snow vibrating in the spectrum of color -
The hope of every window in this world.
Sistere,
Stand still, o moment,
Remain.