University of Maryland physics and astronomy dual-degree senior Delina Levine got her first introduction to music when she just was six years old, soon after she pestered her parents to sign her up for piano lessons.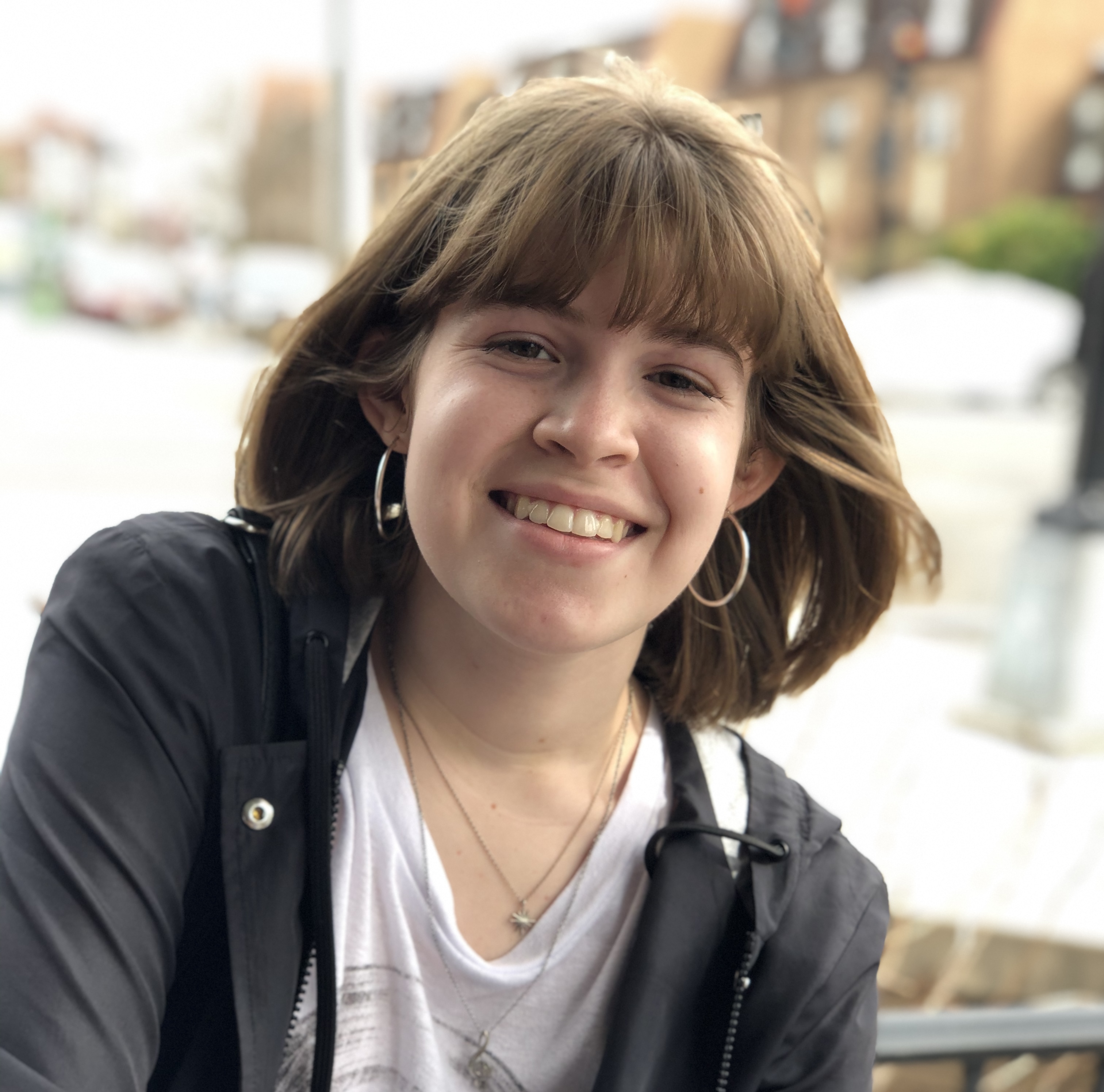 Delina Levine
As her fingers rhythmically tapped the black and white keys, Levine noticed that the sounds she created with the piano differed depending on the amount of force her hands exerted on the keys. Applying the piano's pedals while she played created variations in the sounds she produced and while some chords harmonized, others didn't. It wasn't until years later that she learned why and how these changes influenced the music she played.
In middle school, her teacher asked the students to write a paper on any topic, so long as that topic tied back to math. Although Levine was skeptical, her teacher assured her that there was a mathematical connection to almost anything she could think of.
"Of course, I chose to write about music for that assignment," Levine recalled. "I wasn't sure at first, but when I researched for the paper, I got to learn about the relationship between math, physics and music. What really struck me was how physics is so involved in music, especially with concepts like acoustics. It was then that I realized how important physics is when it comes to understanding how things work."
After that assignment, Levine believed physics could be the key to satisfying her natural inquisitiveness about music, stars and outer space. At UMD, Levine's trifecta of interests prompted her to pursue a dual degree in astronomy and physics in addition to a minor in music performance.
"My first year here, I attended a class taught by Professor Bhatti that talked about the detection and analysis of dark matter. I remember that the class made a big impression on me," Levine explained. "That was a big step for me into the overlap between physics and astronomy."
Levine also participated in the 2020 Student Summer Theoretical Physics Research Session (SSTPRS), a program developed by Distinguished University Professor of Physics S. James Gates Jr. Designed to introduce undergraduates to the world of experimental physics research, SSTPRS provided Levine's first opportunity to see real-world applications for the science she learned in the classroom.
"We spent the first few weeks learning the math and physics needed for the calculations we needed to make later in the program," said Levine. "That summer, I worked on supersymmetry projects with a group of other undergrads like me, and it gave me critical insight into research and all of the collaborative effort behind it."
According to Levine, UMD's Society of Physics Students (SPS) has also been one of the most instrumental parts of her journey to becoming a full-fledged researcher. As a member since 2019, Levine participated in exclusive behind-the-scenes lab tours led by professors and industry physicists, professional development workshops and training sessions, field trips to the campus nuclear reactor and movie nights. In her sophomore year, Levine served as SPS board communications officer. By fall 2022, she was elected president—taking a leadership role in the organization that guided her since the beginning of her journey in physics.
"All the camaraderie and knowledge-sharing that I experienced with SPS inspired me to get more involved with its activities and leadership," Levine said. "I just wanted to continue that tradition and remind my peers that we're all in this together."
"As SPS president, Delina is an inspiring leader," said Donna Hammer, SPS faculty advisor and director of education for UMD's Department of Physics. "Her vision for SPS includes providing the opportunity for every physics major to feel included, informed and supported."
Off-campus, Levine puts the skills she developed at UMD into practice. She currently works as an undergraduate research assistant at the National Astronomical Observatory of Japan (NAOJ), where she studies gamma-ray bursts. Since she started her remote position with NAOJ in 2021, Levine has already written on gamma rays, their luminosity and their potential to be used as a way to measure cosmological distances.
"Although my work at NAOJ is done online, the research environment I'm part of is incredibly diverse. My colleagues are from different time zones and countries all over the world—Italy, India, Japan, just to name a few. I also have a female principal investigator, which is still a rare occurrence in the world of physics and astronomy," Levine said. "I see her as a role model and mentor, and I'd like to become someone like that in the future for other young scientists. What I've learned from NAOJ and also UMD makes me feel better equipped to tackle future challenges and goals that may come to me as a researcher."
Despite her busy schedule, Levine continues to make time for music. Over the years, she accompanied choirs and played with jazz bands, which she says helped her explore her talents beyond her classical training and develop additional layers of flexibility. In May 2022, Levine performed a piano recital at the Clarice Smith Performing Arts Center to an audience full of her peers, something she hopes to do again before she graduates in May 2023.
"Having these experiences with SPS, my music and my research is very fulfilling for me. I especially appreciate the collaborativeness, creativity and diversity of thought that all these parts of my life encourage," Levine said. "As president of SPS, I really want to continue supporting my fellow physics students with more opportunities to support and learn from each other—just as SPS and my mentors have done for me."